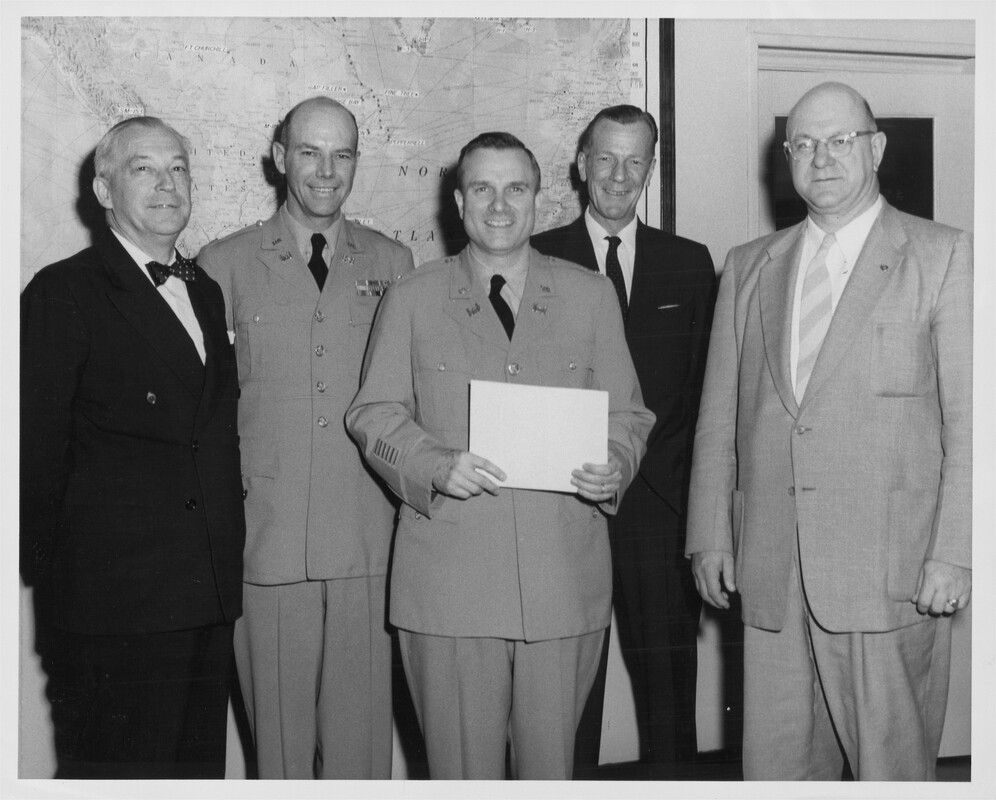 File information
File dimensions
File size
Options

Original TIFF File

5975 × 4799 pixels (28.67 MP)

50.6 cm × 40.6 cm @ 300 PPI

86.0 MB
Restricted

High resolution print

5975 × 4799 pixels (28.67 MP)

50.6 cm × 40.6 cm @ 300 PPI

4.4 MB
Restricted

Screen

996 × 800 pixels (0.8 MP)

8.4 cm × 6.8 cm @ 300 PPI

146 KB
Download

Preview

Screen Preview

146 KB
Se
Metadata
Beskrivelse
Mænd i jakkesæt og uniformer. Tekst bag på billede: "Photo taken on 28 May 1957 at the office of the Corps of Engineers, U. S. Army, 346 Broadway, New York
AWARD / OVERDRAGELSE AF SØNDERSTRØM AB JOINT BIO
OMFATTENDE BYGGE CONTRACT TIL DAC
RUNWAY EXTENSION TIL JAJ
LEFT TO RIGHT
SM KOEFOED, DAC, ?, DISTRICT COL BAGNULO, E OD COB CHIEF ENGINEER MR SEARCH, MR OBER, JAJ
(se også p73214)

Samlingen stammer fra Greenland Contractors (tidligere Danish Arctic Contractors) som var en dansk virksomhed der havde servicekontrakten for driften af militærbaser og -stationer og lignende i hele Grønland i anden halvdel af 1900-tallet. Billederne stammer derfor fra samtlige ikke civile lokationer i Grønland og er meget blandede.
Emneord
mennesker, militær
Tidsperiode fra
0000-05-28
Tidsperiode til
0000-05-28
Copyright
Arktisk Institut
Search for similar resources