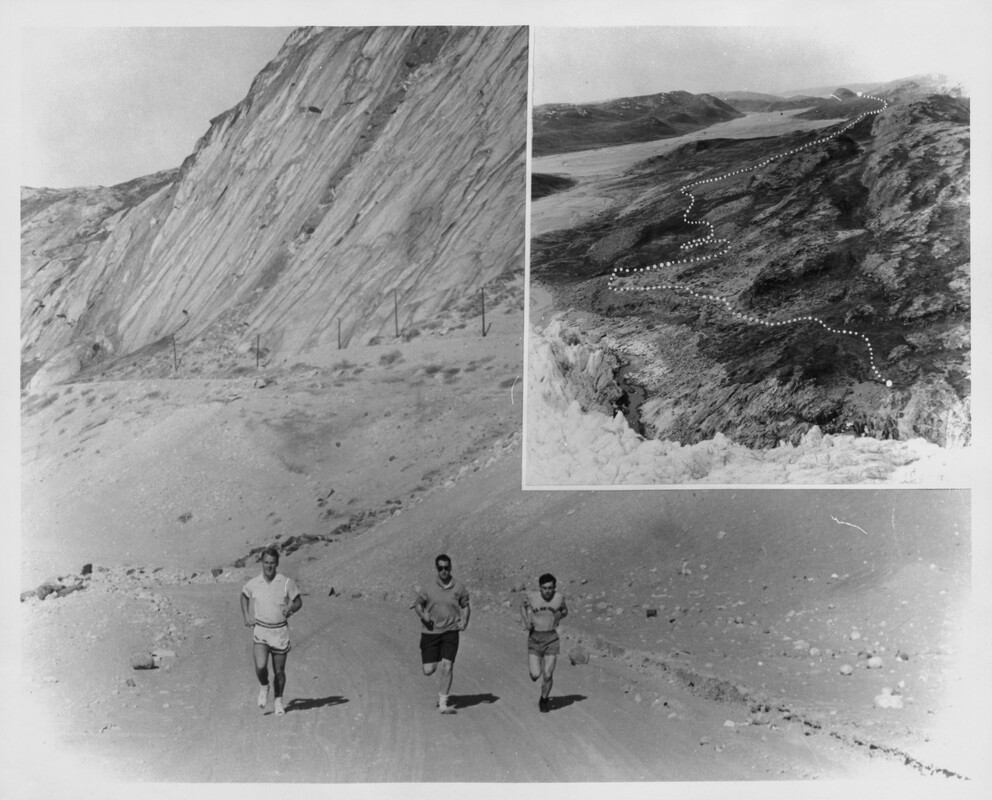 File information
File dimensions
File size
Options

Original TIFF File

5971 × 4815 pixels (28.75 MP)

50.6 cm × 40.8 cm @ 300 PPI

86.3 MB
Restricted

High resolution print

5971 × 4815 pixels (28.75 MP)

50.6 cm × 40.8 cm @ 300 PPI

3.8 MB
Restricted

Screen

992 × 800 pixels (0.79 MP)

8.4 cm × 6.8 cm @ 300 PPI

183 KB
Download

Preview

Screen Preview

183 KB
Se
Metadata
Beskrivelse
Tre mænd på løbetur, Søndre Strømfjord Air Base. Tekst fra album: "The Great Race 1968". Tekst bag på billede: "A lap a day will keep the doctor away- This is the theory being used by (from left) William Falck, Danish Arctic Contracts, Cap. Burton A. Okin, and A1C Miguel A. Mendez as they prepare for the Great Race. On June 23, these gentle men will join several other Americans, Danes and native Greenlanders in a 20 mile race from Sondrestrom Air BAse to the Greenland Ice Cap and back. They will tread the course otlined in the insert."

For at se alle billeder fra denne serie, kontakt venligst Arktisk Institut.

Samlingen stammer fra Greenland Contractors (tidligere Danish Arctic Contractors) som var en dansk virksomhed der havde servicekontrakten for driften af militærbaser og -stationer og lignende i hele Grønland i anden halvdel af 1900-tallet. Billederne stammer derfor fra samtlige ikke civile lokationer i Grønland og er meget blandede.
Emneord
mennesker, landskaber, sport, militærbaser, hobby
Stednavn
Grønland, Vestgrønland, Kangerlussuaq, Søndre Strømfjord
Tidsperiode fra
1968-00-00
Tidsperiode til
1968-06-23
Copyright
Arktisk Institut
Search for similar resources