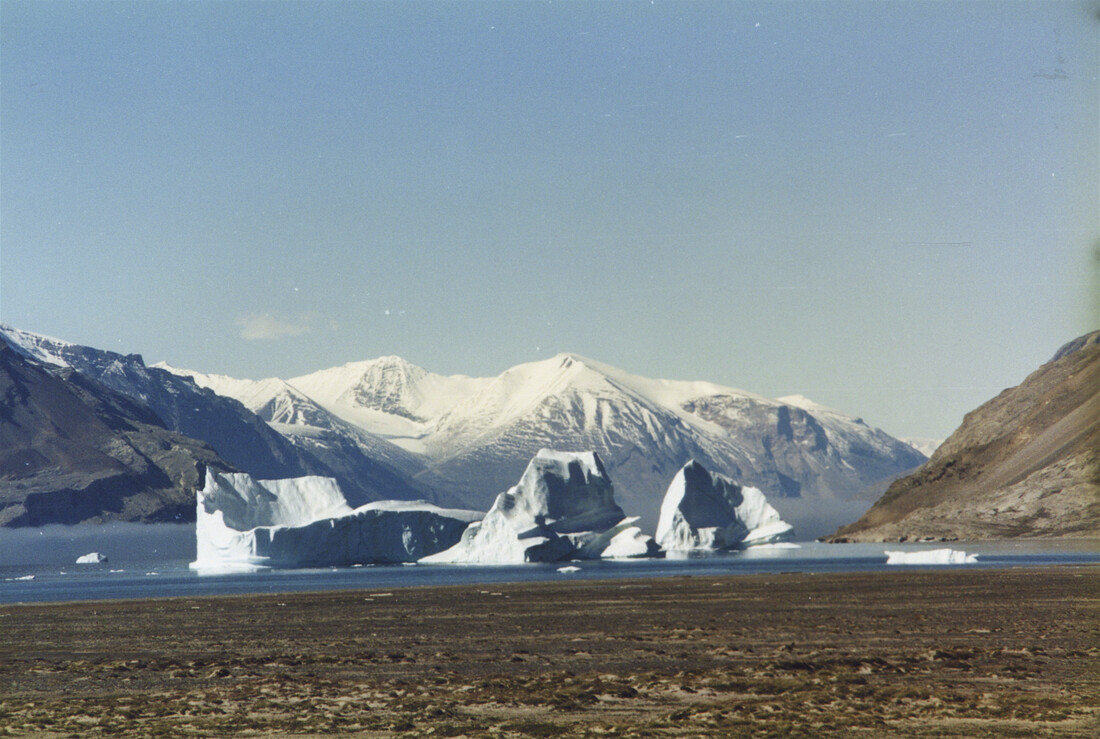 File information
File dimensions
File size
Options

Original TIF File

2080 × 1397 pixels (2.91 MP)

17.6 cm × 11.8 cm @ 300 PPI

8.7 MB
Restricted

High resolution print

2080 × 1397 pixels (2.91 MP)

17.6 cm × 11.8 cm @ 300 PPI

813 KB
Restricted

Screen

1100 × 739 pixels (0.81 MP)

9.3 cm × 6.3 cm @ 300 PPI

225 KB
Download

Preview

Screen Preview

225 KB
Se
Metadata
Beskrivelse
Tekst til billedet: "Karl Jacobsens bugt. The Antarctics Sound with Trugbjerg and Scheelens Bjerg."

Samlingen stammer fra privatperson Jean V. Stenico, som over flere omgange rejste gennem den Grønlandske øst- og nordøstkyst og dele af vestkysten.

Se eventuelt Jean V. Stenicos bog "Logbook and pictures from my travels, expeditions and cruises in North East Greenland, Alaska, High Arctic, Antarctica, Kamchatka: 1981-2009 : An artist´s polar diary" for mere info om de enkelte rejser.
Emneord
vand, fjelde, isfjelde, landskaber
Stednavn
Grønland, Nordøstgrønland, Ymer Ø
Tidsperiode fra
2000-07-00
Tidsperiode til
2000-07-00
Copyright
Arktisk Institut
Search for similar resources